Christmas (Cake) is Coming
Since I have been itsy bitsy, Christmas memories have stored themselves solidly and dominated my brain, despite the memory loss with the temporal lobe cancer surgery!
Happiness, positivity, integration of neighbours, friends and family. Christmas (Cake) is Coming…
I just cannot wait! Despite the fact that we are in the COVID era, food, excitement, amalgamation of your loved ones (even if just digital), and gifts galore are just enlightenments to your daily living. A re-booster of happiness and energy before the year closes.
So… One of the most important recipes to look at right now is the Wholesome Worlds' Christmas Cake! Crimble Cake, Winter fruit Cake or Santas Favourite Cake all work too.
One of my extra top Xmas pistes is the stocking.
Yes it's Santa, but if we are quarantined, then here is a little something you can do as a little lifetime gift or just for your tree decoration.
Stitching Christmas tree decorations is a simple and lovely and good for gifts while we are in the financial low. Last for life. Crotchet is the simplest way to start.
All you need is a hooked head crotchet needle.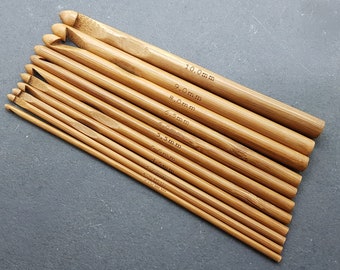 Christmas Competition this year
Following a tough year for everyone, we thought it would be nice to get together with a bunch of amazing creators to offer you guys the chance to win a bundle of Christmas treats and sharing wonderful. Simply share the love on our Instagram.
---
Christmas Gifts for Her and Him
As a little extra treat this year I have teamed up with some amazing independent businesses to offer you discount on these wonderful and sustainable products made by truly talented individuals.
@braveryco create beautifully designed and versatile scarves. You can get a 15% discount with code WHOLESOME15.
They also donate 10% of profits to cancer research making them a pretty powerful gift.
---
---
@madeforlifeorganics is a skincare brand that is 100% natural AND organic. A perfect gift for a loved one… 20% discount with code WHOLESOME20
---
@circularandco produce one of my favourite products on the planet. The world's first, 100% leakproof reusable coffee cup, made from single-use paper cups. The RCup is available in the Wholesome World shop. 
---
@zennormade have created these zero waste, recycled wood shaving baubles that make a alternative stocking filler and Christmas decoration. Available in his Etsy shop AND are featuring in our December Christmas GIVEAWAY!
---
@jagosilver is one of my favourite illustrators and puts together these awesome calendars to inspire your work space for the year ahead.  Use 'WHOLESOME' 20% discount code on the Cornish Coasts VOL 2. 
---
Download the Wholesome World app which contains a collection of recipes, nutritional information and lifestyle resources from medical research to nutritional, physical and mental health, as well as living a calm and happy life.
All of the recipes and information on the app are specifically designed for patients recovering from cancer and for families helping loved ones through cancer treatments, however, anyone can use the app for a nutritiously healthy lifestyle.
[elfsight_instagram_feed id="2″]
Follow Wholesome World